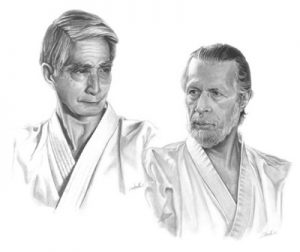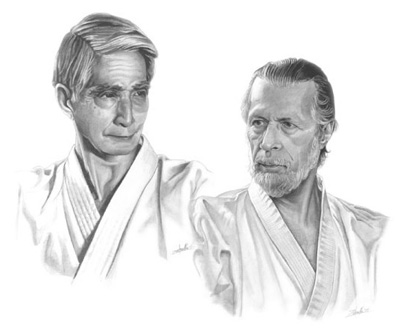 Traditional Karate North Central Region Newsletter 
1) Celebration of Life Memorial Service – Saturday Sept 7 , 2019 at 2:00pm
Midwest Karate Association has organized a celebration of life memorial service in memory of Sensei Robert Fusaro.
We would like to invite you to a celebration of Sensei's life on what would have been his 86th birthday, Saturday, September 7th, 2019. The celebration will commence around 2:00pm. Absolutely everyone is welcome. We currently plan to celebrate him at his dojo, Midwest Karate Association in Minneapolis, Minnesota at 1200 Plymouth Ave N, 55411. Phone 612-870-1795
Please RSVP as soon as possible via email or Facebook. If attendance exceeds capacity, we will inform you of the change location. Respond to: info@midwestkarate.org "with: I'm attending" or Facebook- click here[[select: Interest in going]. If you would like to speak at the celebration please mention this in your RSVP. Time will be allotted for all if possible. Click here for flyer information.
Sensei Fusaro awarded 10th dan – In recognition of his lifetime achievements, Sensei Fusaro was awarded 10th Dan posthumously by the American Amateur Karate Federation (AAKF) and the World Traditional Karate-Do Federation (WTKF). Click here to read more.
Reminder – A GoFundMe has been set up on behalf of Gloria Fusaro. Click here to donate towards the memorial fundraiser. We reached our GoFundMe goal of $10,000. Let's see if we can exceed our goal by 50%.
2) 2019 AAKF Nationals –

RESULTS
The Traditional Karate North Central Region (NCR) athletes representing our region did well at last month's Nationals in Monterrey Pak, CA
Youth Nationals:
Clara Winters- first place in her division
Senior Nationals:
Women Individual Kata: Kara Winter- second
Men Individual Kata: Al Kotula – third
Mixed Enbu: Kara Winter & Al Kotula- second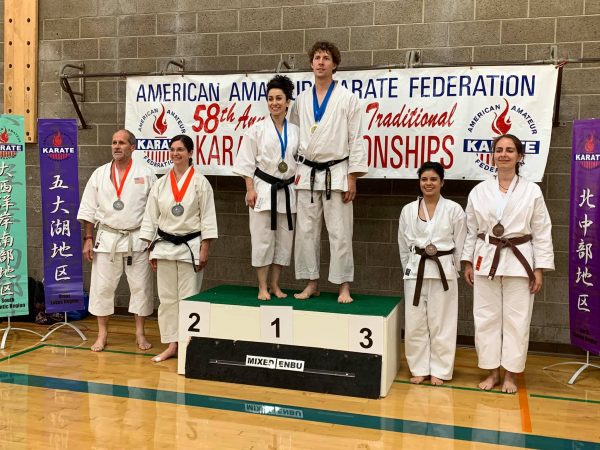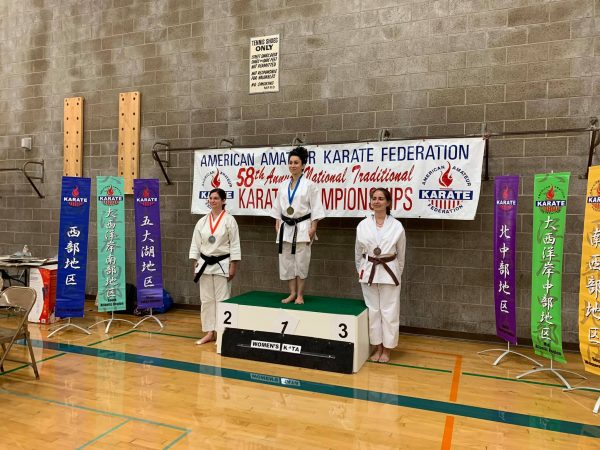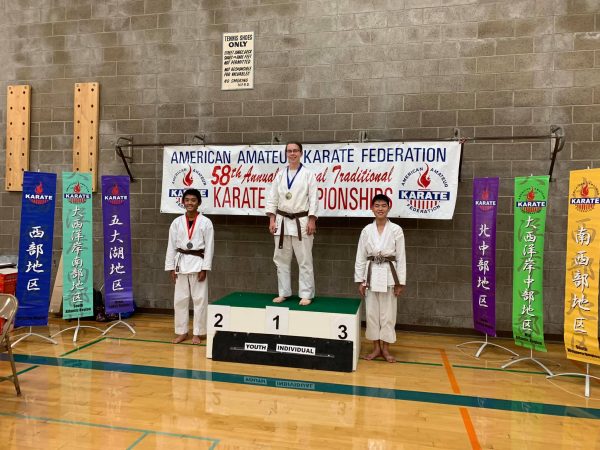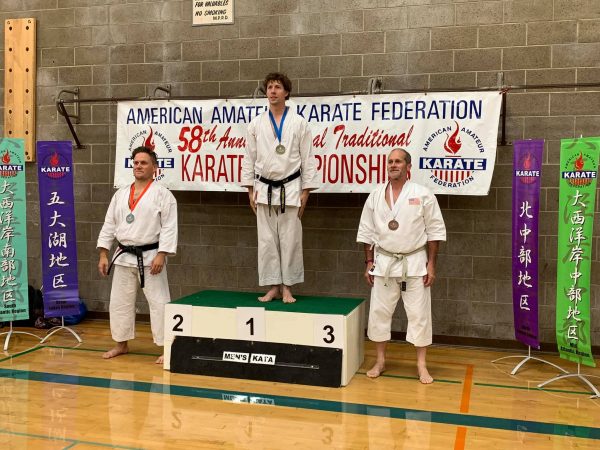 For more photos and videos of the 2019 AAKF Nationals go to NCR Facebook website.
Additional kumite videos, click here.
Judges and examiner test results:
Al Kotula passed all of his tests, class 4 kata & kumite judge, class 4 coach, class 4 examiner.
Laurie Elliott – passed her tests, class 5 kata judge, class 4 kumite
Dennis Olson – passed his class 1 kata/kumite tests
Mark Abeln- passed his class 1 kata/kumite tests
3) NCR seminar – Nov 1-2, 2019 with Sensei Taichiro Kaijima – Mpls dojo
(Update)
Hold this date. Click here for details.
4) XIX Pan American Championship Karate-Do – Oct 21-26 – Mexico City
If you are selected by the AAKF organization to represent the US at this year's 2019 Pan American championship, the following links will help you prepare for the 2019 Pan-Am championship:
Click here for the Poster
Click here for the General Information (dates, times, location, hotel, events, tours, etc.)
Click here for registration form and medical form
5)
WTKF – 2020 WTKF World Championships  
The WTKF 2020 World Championships has been moved to Brazil, Fall 2020.
6) Future dan examination dates
The following are tentative dan examination dates/location. Check with your club's sensei as dates/times may change at the last minute.
2019 Nov – NCR Fall seminar
Students testing must read the following documents for specific dan test requirements and eligibility:
Shodan-Sandan – NCR Testing guidelines handbook – click here for more information
AAKF Technical Qualification Guide – Rank Promotion – requirements for all dan ranks – click here for more information
For our region, the dan test cost is $100 times the dan rank you are testing for, e.g., $100 x 2nd dan (nidan) test = $200.00.
7) Dan rank registration with AAKF and WTKF organizations
Once you passed your dan examination, you must registered your dan rank with both the AAKF and WTKF organizations. Cost is $150.00 ($50-AAKF/$100-WTKF). Make check payable to AAKF.
Complete both forms: Click here AAKF Dan reg form. Click here WTKF-APPLICATION-FORM.
Mail your check and forms to: MKA – St. Paul Dojo, E. 7th St., St. Paul, MN 55106.
2019 NCR Upcoming Calendar of Events
Go to the NCR website News and Events for more details as they become available
2019 Guest instructor seminar – Nov 1-2 2019 Mpls dojo – Sensei Taichiro Kaijima
2019 Pan-Amercan championship- Oct 21-26, 2019, Mexico City – click here for the poster and information
FYI – 2020 WTKF World Championships – Fall 2020, Brazil
For more information and links
For the latest NCR events and newsletter updates,  click here. For Mpls dojo events, click here. For St. Paul dojo events, click here.
For the NCR Facebook site, click here.
To subscribe to the NCR newsletter, go to the bottom of the NCR archive website and click "Subscribe to our newsletter".
For past Traditional Karate North Central Region newsletters, click here.
Art Wong – Traditional Karate North Central Region Director