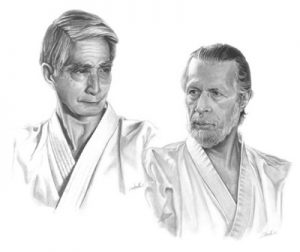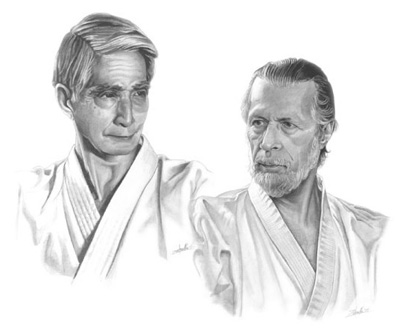 Traditional Karate North Central Region Newsletter 
1) WTKF New Website
The WTKF organization has a new website. Click here to see the new look and feel.
2) Witold (Witek) Kwiecinski – Memorial Day and Anniversary
The Kwieninski family held a memorial day and anniversary on May 31 for their son Wikek. To see more about on the celebration of his life click here to see a 30 minute video.
3) NCR athletes to the 2019 AAKF Nationals – Final call
We still have available open spots in the adult black belt,  adult kyu, and youth divisions. If you wish to represent our region, we must know no later than end of day June 14, 2019. Contact Art Wong at art.wong@comcast.net regarding your interest to make sure you get registered before the deadline.  Click here for the 2019 AAKF registration form.
4) 2019 AAKF National Championships – July 16-20, Monterey Park, CA
The 2019 AAKF National Championship is scheduled for July 16-20 in Monterey Park, CA. The Nationals and International camp will be both be held at the George Elder Gym 1950 Wilcox Ave Monterey Park.
Hotel accommodations will be at the  Hilton DoubleTree LA-Rosemead, CA. The hotel is 3 miles away from the George Elder gym – 1950 Wilcox Ave., Monterey Park, CA 91755
Click here for more information posted on the AAKF Facebook site.
4) Future dan examination dates
The following are tentative dan examination dates/location. Check with your club's sensei as dates/times may change at the last minute.
2019 July LA, Calif.; part of the 2019 AAKF Nationals seminar camp; all dan ranks; conducted by AAKF technical committee
Students testing must read the following documents for specific dan test requirements and eligibility:
Shodan-Sandan – NCR Testing guidelines handbook – click here for more information
AAKF Technical Qualification Guide – Rank Promotion – requirements for all dan ranks – click here for more information
For our region, the dan test cost is $100 x dan rank you are testing for, e.g., $100 x 2nd dan (nidan) test = $200.00.
Dan rank registration with AAKF and WTKF organizations
Once you passed your dan examination, you must registered your dan rank with both the AAKF and WTKF organizations. Cost is $150.00 ($50-AAKF/$100-WTKF). Make check payable to AAKF.
Click here AAKF Dan reg form to fill out. Click here for the WTKF-APPLICATION-FORM.
Mail your check and forms to: MKA – St. Paul dojo, 7th St. E. St. Paul, MN 55106.
2019 NCR Upcoming Calendar of Events
Go to the NCR website News and Events for more details as they become available
2019 AAKF Nationals – July 16-20 – LA, California, includes dan exams. Held at the George Elder gym. Click here for flyer.
2019 Fall seminar – Sept 21, Mpls dojo
2019 Guest instructor seminar – Nov 2019 Mpls dojo
2019 Pan-Am tournament – Oct 21-26, 2019, Mexico City – click here for flyer
FYI – 2020 WTKF World Championships – Fall 2020, Australia (tentative)
For the latest NCR events and newsletter updates,  click here. For Mpls dojo events, click here. For St. Paul dojo events, click here.
To subscribe to the NCR newsletter, go to the bottom of the NCR archive website and click "Subscribe to our newsletter".
For past Traditional Karate North Central Region newsletters, click here.
Art Wong – Traditional Karate North Central Region Director