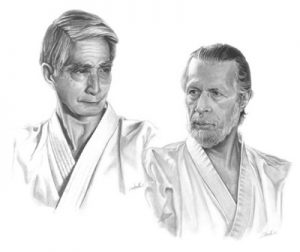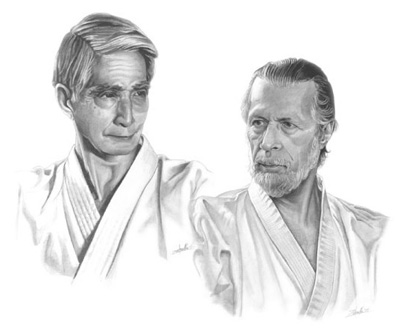 Traditional Karate North Central Region Newsletter 
1) COVID-19 Impact
 MN Executive Order 20 20 – "Stay at Home" is in effect from March 27 – May 4, 2020 (Update – the end date has been extended to May 4, 2020 as of 4/8/2020). Summary of what is open/closed here.  New – Federal government has extended the coronavirus social distancing guidelines through April 30. The worldwide pandemic crisis continues to impact everyone's normal daily routines and plans.
The dojos in our region continue to postpone all onsite class training and events.  All future NCR/AAKF/WTKF scheduled events whether local, national, and/or worldwide,  continue to be reassessed due to the pandemic crisis.  Every effort is being made to keep you informed on any date changes and new postponements. Continue going to the NCR website, Facebook site for up to date information.  We will continue keeping you up to date through the NCR newsletters as well.
New – In summary, for the month of April all dojos (gyms) are closed until May 4, 2020 since it's a non-essential business. (Update – the end date has been extended to May 4, 2020)
St. Paul dojo –  is closed for the foreseeable future. Click here for more information.
Mpls dojo is closed. Click here for more information
River Falls – 

New

– closed for the 2020 spring semester ends May 8, 2020
Traditional Karate-do Academy at UofM – all in-person classes cancelled at the UofM until April 1.

New

– Northfield Club – Access to YMCA facilities is closed and all classes have been canceled until further notice

New

– Jamestown, ND – is closed. Click here for more information.
New: As a guideline, the criteria your sensei will use to determine the re-opening of their dojo is as follows:
Federal and state governments give the public the all clear sign for gyms (dojos) to re-open.
Your dojo's website and/or NCR newsletter has communicated your dojo is resuming classes.
Parents and/or students make a personal decision when to resume classes based on items #1 and #2 criteria.
2) NCR Kata Seminar – Saturday March 7 – Mpls dojo –
RESULTS
NCR held a kata seminar last month at the Mpls dojo. The students received feedback on their kata to help improve their kata for their next kyu or dan examination or for future competitions they might participate in.
See photos from the kata seminar here
3) AAKF Spring Seminar –
Postponed

until Sept 2020. More details to follow
4) Traditional Karate-do Academy At UMN – Tournament –

Postponed

 to Oct 10.
Date changed to Oct 10, 2020. See additional details in "NCR Upcoming Events" below.
5) AAKF 2020 National Championships – June 23-27, 2020 – Richardson, TX 
The AAKF 2020 National Championships will be held on June 23-27 in Richardson, TX, which is north of Dallas, TX.  The events are open to registered AAKF members.  For adult black belts you must qualify at the NCR regional eliminations May 8, 2020 or be selected by the NCR officials. For adult kyu and youth level ranks, you only need to register with the NCR officials through your club's sensei.  The AAKF Nationals is a fun and exciting event. Come and test your skills against other fellow karatekas from around the US.
If you place at this year's AAKF Nationals, you may get selected to be on the USA team to go to the 2020 world championships in Brazil.
There will be a international camp held earlier in the week as well as a dan exam and qualification examination Thursday afternoon.  There will be time to do a little sightseeing.  Come and meet new friends or see old friends you haven't seen for quite awhile.
The following is the information you will need to plan for the 2020 AAKF Nationals. The AAKF office will reassess the event's status by mid-May based on COVID-19 outbreak status.
(New) 

Athletes and Judges

 
If you are considering attending the Nationals either as a participant or judge, you must email to director@ncr-aakf.org with your filled in registration form, see below, by no later than the end of April.
AAKF  2020 National Championship Information:
6) 2020 World Championship
Date Change

– Oct 12-18, Joao Pessoa, Paraiba, Brazil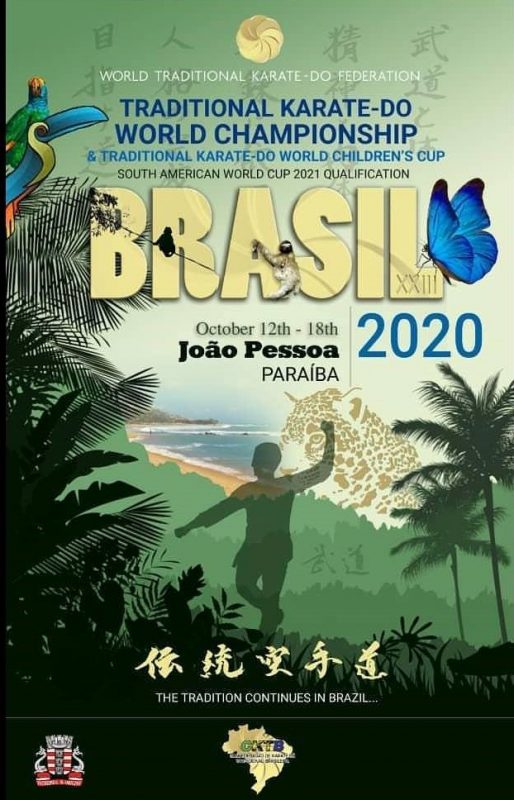 7) Future Dan Examination Dates
The following are tentative dan examination dates/locations. Check with your club's sensei for eligibility as well as dates/times that may change at the last minute.
AAKF Nationals – Richardson (Dallas), TX. June 23-27, 2020.
NCR  Dan exam – Fall 2020 – TBD
AAKF seminar – Sept 2020
If you are considering a dan rank test in 2020, you should be preparing for your exam as soon as possible and getting feedback from you club's sensei and sempais.  It takes at least 6+ months of constant training both mentally and physically to prepare for a dan exam. For yondan and above dan tests, it will take longer to prepare since you must write a thesis, present your paper,  and do a kata with bunkai explanation.
Students testing must read the following documents for specific dan test requirements and eligibility:
Shodan-Nidan– NCR Testing guidelines handbook.
AAKF Technical Qualification Guide – Rank Promotion – requirements for all dan ranks.
For our region, the dan test cost is $100 times the dan rank you are testing for, e.g., $100 x 2nd dan (nidan) test = $200.00.
8) Dan Rank Registration With AAKF and WTKF Organizations
Once you passed your dan examination, you must register your dan rank with both the AAKF and WTKF organizations. Cost is $150.00 ($50-AAKF/$100-WTKF). Make check payable to AAKF.
Complete both forms: AAKF Dan reg form.  WTKF-APPLICATION-FORM.
Mail your check and forms to: MKA – St. Paul Dojo, E. 7th St., St. Paul, MN 55106.
2020 NCR Upcoming Calendar of Events
NCR upcoming events
AAKF/WTKF upcoming events

AAKF 2020 Spring Seminar- POSTPONED to Sept 2020
AAKF 2020 Nationals – Richardson, TX – June 23-27, 2020 – will reassess mid-May
WTKF  2020 World Championships –

October 12-18, 2020, 

Joao Pessoa, Paraiba, Brazil – click here for general information. See poster here. Will reassess early Sept due to COVID-19 outbreak.
WTKF – additional events
For More Information and Links
Traditional Karate North Central Region 

Subscription
Art Wong – Traditional Karate North Central Region Director, Godan