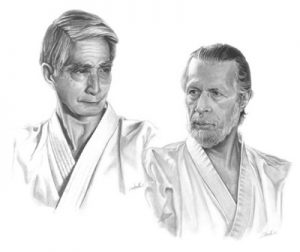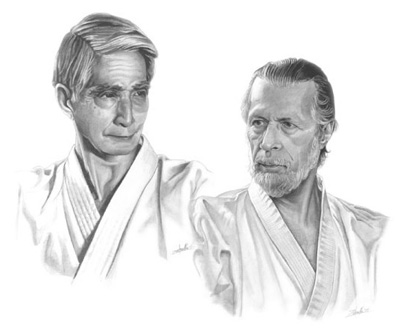 Traditional Karate North Central Region Newsletter 
1) NCR Shiai – January 25, 2020 –

RESULTS



NCR held its annual winter shiai at the Mpls dojo on Saturday January 25, 2020.
The shiai event helped students sharpen their kata and kumite skills for their next dan or kyu test examination, they came  to have fun meeting and competing with other fellow karatekas in our region.   This was a great learning experience for both the competitors and judges as they expanded their knowledge and received feedback on their performance.
Photos and videos of the NCR Winter shiai have been posted on the NCR Facebook site.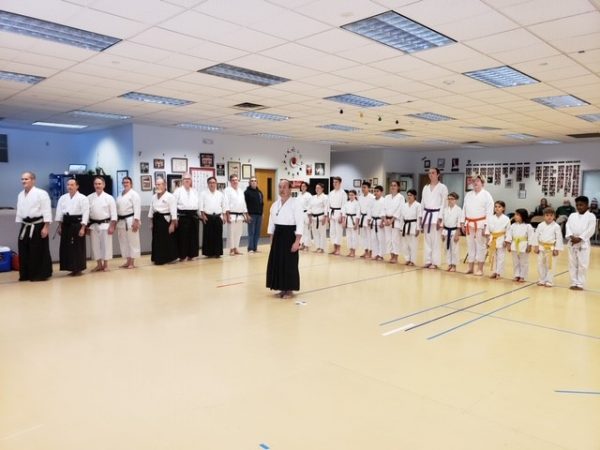 2) Annual AAKF Membership Renewal – March 1, 2020 Deadline –

FINAL 

REMINDER
Your individual AAKF membership expires on March 1, 2020. If you renew your current membership before March, the cost is only $25. Starting March 1,  your AAKF membership renewal is $35.   Benefits of an AAKF membership.
Write a check following the instructions from your club's sensei.  Fill out the registration form. Drop off your payment/form to your club's sensei who will then mail to the AAKF organization.
3) AAKF Spring Seminar – April 24-26 – Madison,  WI
The AAKF organization is having their annual 2020 spring seminar in Madison, WI April 24-26.  This is your opportunity to learn, develop and train on the latest kata, kumite, and kihon drills and techniques as well as sparring and teaching strategies.  Come and meet new karatekas and renew old friendships you haven't seen for some time.  The AAKF will also be conducting a dan examination (all dan levels) as well as examiner, coaching and judging qualifications.
More details on the venue location and hotel accommodations will be posted soon.
4) NCR Kata Seminar – Saturday March 7 – Mpls dojo
A kata seminar is planned for noon Saturday, March 7, at the Mpls dojo. Use this event to get feedback on your kata and help improve your kata for your next kyu or dan examination or for future competitions. Read more.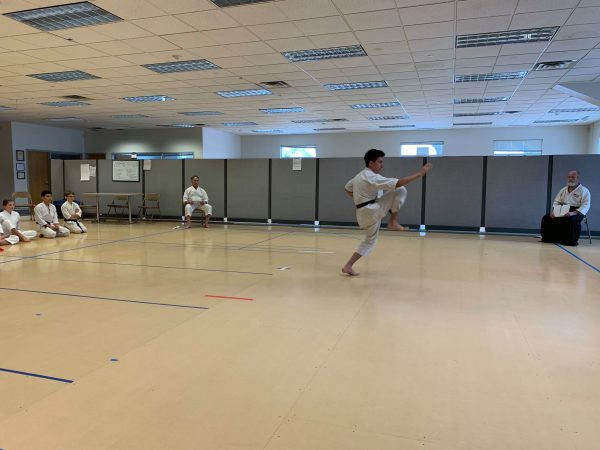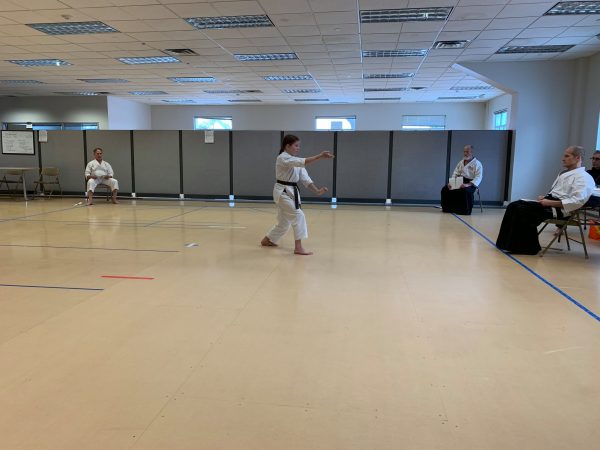 5) AAKF 2020 National Championships – June 23-27, 2020 – Richardson, TX 
The AAKF 2020 National Championships will be held on June 23-27 in Richardson, TX, which is north of Dallas, TX.  The events are open to registered AAKF members.  For adult black belts you must qualify at the NCR regional eliminations May 8, 2020 or be selected by the NCR officials. For adult kyu and youth level ranks, you only need to register with the NCR officials through your club's sensei.  The AAKF National is a fun and exciting event. Come and test your skills against other fellow karatekas from around the US. If you place at this year's AAKF Nationals, you may get selected to be on the USA team to go the 2020 world championships in Brazil.  There will be an international camp held earlier in the week as well as a dan exam and qualification examination Thursday afternoon.  There will be time to do a little sightseeing.  Come and meet new friends or see old friends you have seen for quite awhile.
The following is the information you will need to plan for the 2020 AAKF Nationals
6) Future Dan Examination Dates
The following are tentative dan examination dates/location. Check with your club's sensei for eligibility and last minute changes to dates/times.
AAKF 2020 Spring seminar – Madison, WI. – April 24-26 
AAKF Nationals – Richardson (Dallas), TX. June 23-27, 2020.
NCR  Dan exam – Fall 2020 – TBD
If you are consider testing for a dan rank in 2020, you should be preparing for your exam as soon as possible and getting feedback from you club's sensei and sempais.  It takes at least 6+ months of constant training both mentally and physically to prepare for a dan exam. Preparation time for yondan or higher dan ranks will take longer since you must write a thesis, present your paper,  and do a kata with bunkai explanation.
Students testing must read the following documents for specific dan test requirements and eligibility:
Shodan-Nidan– NCR Testing guidelines handbook.
AAKF Technical Qualification Guide – Rank Promotion – requirements for all dan ranks.
For our region, the dan test cost is $100 times the dan rank you are testing for, e.g., $100 x 2nd dan (nidan) test = $200.00.
7) Dan Rank Registration With AAKF and WTKF Organizations
Once you passed your dan examination, you must register your dan rank with both the AAKF and WTKF organizations. Cost is $150.00 ($50-AAKF/$100-WTKF). Make check payable to AAKF.
Complete both forms: AAKF Dan reg form.  WTKF-APPLICATION-FORM.
Mail your check and forms to: MKA – St. Paul Dojo, 762 E. 7th St., St. Paul, MN 55106.
2020 NCR Upcoming Calendar of Events
NCR upcoming events

Kata seminar noon Saturday March 7,  Mpls dojo
Regional eliminations Friday May 8, St. Paul dojo
St. Paul youth tournament, Saturday May 9, St. Paul dojo
Kumite seminar noon Saturday Sept 12 , Mpls dojo

AAKF/WTKF upcoming events
For More Information and Links
Traditional Karate North Central Region 

Subscription
Art Wong – Traditional Karate North Central Region Director, Godan