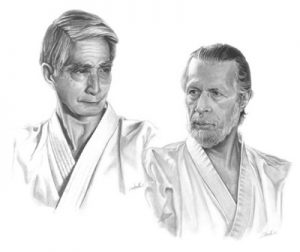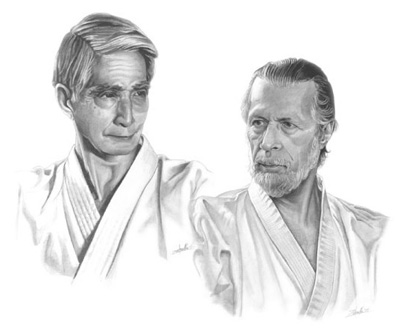 Traditional Karate North Central Region Newsletter 
Have a safe and happy Fourth of July holiday with your friends and family. 
Sensei Robert Fusaro
It has been a little over one year since Sensei Robert Fusaro passed away on June 29, 2019. Please take a moment to reflect on Sensei's lifetime contribution to the art of Shotokan karate and how he touched your life. His inspiration will keep us strong and his spirit will light the way into the future. Continue his legacy as you continue your training and staying connected with your fellow karatekas.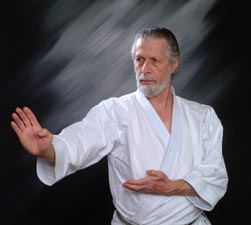 NCR Dojo Reopened
Shotokan Karate MN (SKMN, former MKA Mpls) reopened their dojo on June 10, 2020. SKMN is following the MN Stay Safe MN COVID-19 guidelines for gyms which require 6′ social distancing and wearing a mask. Below is a photo of the students training at the Mpls dojo. Because of their larger floor space, SKMN can hold about twelve students while complying with the MN guidelines.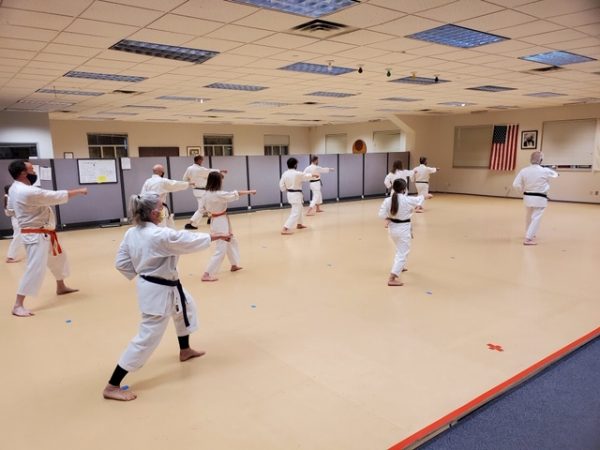 Go to your dojo's website or contact your club's sensei regarding the latest on your dojo's new training schedule.
Future Dan Examination Dates
The following are tentative dan examination dates/locations. Check with your club's sensei for eligibility as well as dates/times that may change at the last minute.
NCR  Dan exam – Tentative Fall 2020
AAKF fall seminar – Tentative – Sept 2020
If you are considering a dan rank test in 2020, you should be preparing for your exam as soon as possible and getting feedback from your club's sensei and sempais.  It takes at least 6+ months of constant training both mentally and physically to prepare for a dan exam. For yondan and above dan tests, it will take longer to prepare since you must write a thesis, present your paper, and do a kata with bunkai explanation.
Students testing must read the following documents for specific dan test requirements and eligibility:
Shodan-Nidan– NCR Testing guidelines handbook.
AAKF Technical Qualification Guide – Rank Promotion – requirements for all dan ranks.
For our region, the dan test cost is $100 times the dan rank you are testing for, e.g., $100 x 2nd dan (nidan) test = $200.00.
Dan Rank Registration With AAKF and WTKF Organizations
Once you passed your dan examination, you must register your dan rank with both the AAKF and WTKF organizations. Cost is $150.00 ($50-AAKF/$100-WTKF). Make check payable to AAKF.
Complete both forms: AAKF Dan reg form.  WTKF-APPLICATION-FORM.
Mail your check and forms to: MKA – St. Paul Dojo, E. 7th St., St. Paul, MN 55106.
2020 NCR Upcoming Calendar of Events
NCR upcoming events
AAKF/WTKF upcoming events
For More Information and Links
Traditional Karate North Central Region 

Subscription
Art Wong – Traditional Karate North Central Region Director, Godan