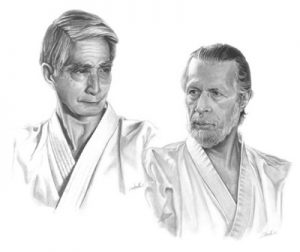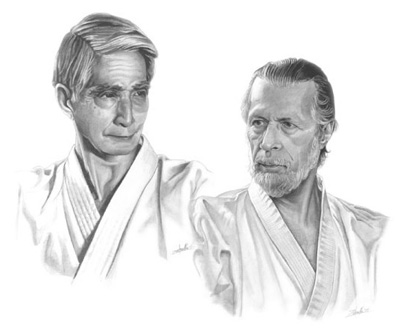 Traditional Karate North Central Region Newsletter 
COVID-19 Impact 
MN Executive Order status – MN "Stay at Home" order has been extended to May 18, 2020. See MN FAQ on what types of businesses are open and closed.
The dojos in the NCR area continue to postpone all onsite class training and events through May.  Continue going to the NCR website, Facebook site for up to date information.  We will continue keeping you up to date through the NCR newsletters as well.
2020 AAKF National Championships – 

Canceled
The COVID-19 event has impacted the AAKF National Championships resulting in this year's event being canceled. The 2021 AAKF National Championship will be in Dallas, TX next year. More details to follow.
2020 WTKF World Championships –

Canceled
The worldwide COVID-19 pandemic event has also resulted in the cancellation of the 2020 the World Traditional Karate-do Federation World Championships.  The WTKF organization has re-scheduled the world championships to next year 2021. Tentative location is still Joao Pessoa, Paraiba, Brazil. See WTKF competition website calendar for more details as they become available.
World Traditional Karate-do Federation Streaming Video
The WTKF organization held six live streaming video training sessions from April 22 – May 1, 2020.  One of the streaming video session had 286 participants watching and participating in the online training sessions. With the limited space the instructors had, the training focused on kihon demonstrations and drills the participants could follow from home.  Pawel Janusz Sensei, yondan from Poland, conducted the April 27, 2020 session, click here to view Janusz Sensei's training session [38:13].
As of May 4, 2020, WTKF is continuing their online streaming video classes series.
NCR Online Streaming Live and Video Training Classes
Some of the NCR dojos in our region have implemented online training classes via the Internet. Some have implemented live streaming training classes and/or recorded their training sessions that can be replayed. Contact you dojo's sensei regarding what your club is doing for online training during the COVID-19 event.
Minneapolis Dojo has a new website 
The Minneapolis dojo has a new website. Update your browser's favorite or your website with the new link to their new website.
Sensei Okazaki 1931-2020
I regret to inform you that another great Shotokan master has passed away Master Teruyuki Okazaki.  Sensei Okazaki founded the International Shotokan Karate Federation (ISKF) in 1977.
Future Dan Examination Dates
The following are tentative dan examination dates/locations. Check with your club's sensei for eligibility as well as dates/times that may change at the last minute.
NCR  Dan exam – Tentative Fall 2020
AAKF fall seminar – Tentative – Sept 2020
If you are considering a dan rank test in 2020, you should be preparing for your exam as soon as possible and getting feedback from you club's sensei and sempais.  It takes at least 6+ months of constant training both mentally and physically to prepare for a dan exam. For yondan and above dan tests, it will take longer to prepare since you must write a thesis, present your paper,  and do a kata with bunkai explanation.
Students testing must read the following documents for specific dan test requirements and eligibility:
Shodan-Nidan– NCR Testing guidelines handbook.
AAKF Technical Qualification Guide – Rank Promotion – requirements for all dan ranks.
For our region, the dan test cost is $100 times the dan rank you are testing for, e.g., $100 x 2nd dan (nidan) test = $200.00.
Dan Rank Registration With AAKF and WTKF Organizations
Once you passed your dan examination, you must register your dan rank with both the AAKF and WTKF organizations. Cost is $150.00 ($50-AAKF/$100-WTKF). Make check payable to AAKF.
Complete both forms: AAKF Dan reg form.  WTKF-APPLICATION-FORM.
Mail your check and forms to: MKA – St. Paul Dojo, E. 7th St., St. Paul, MN 55106.
2020 NCR Upcoming Calendar of Events
NCR upcoming events
AAKF/WTKF upcoming events
For More Information and Links
Traditional Karate North Central Region 

Subscription
Art Wong – Traditional Karate North Central Region Director, Godan