Traditional Karate North Central Region Newsletter
1) MKA Minneapolis dojo is open for business –  click here to see updated photos.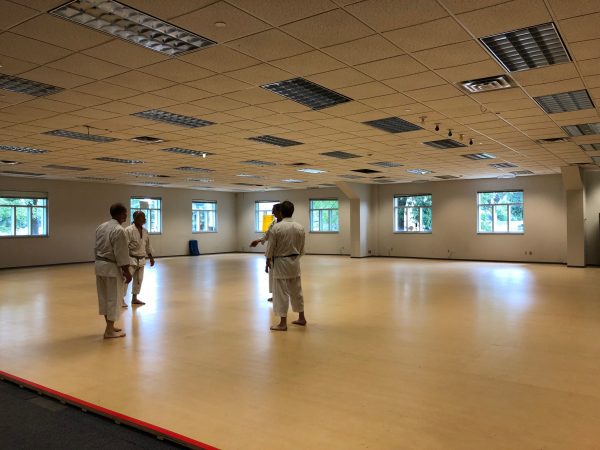 The new address is 1200 Plymouth Ave N, Minneapolis, MN (two blocks west of the old dojo). Use the east parking lot on Freemont Ave which is a one-way street to park your car. For now, the west parking lot is available for use until a second tenant moves into the west side of the building.
The Minneapolis dojo is still looking for donations to help with the moving expenses. Click here for the donation link.
2) Mpls dojo fall seminar – Friday/Saturday – Sept 7-8, 2018 (Update)
Instructors: Sensei Chris Smaby (8th dan) and Sensei Jerry Marr (8th dan).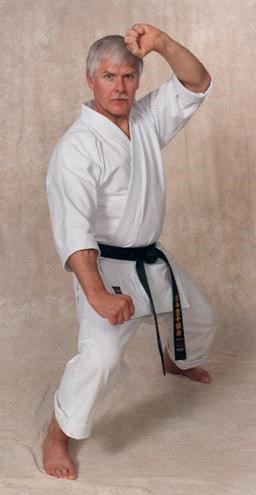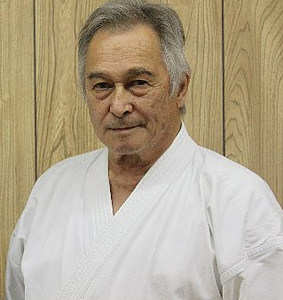 Friday: 3:30pm-5pm and 6:00pm-8pm; Saturday 9:00am-noon, 2:00pm-5pm
Cost: $120 for the entire seminar or $75/day; half off for second family members.
Celebration Saturday 5:30pm: 60th celebration of Sensei Fusaro's dedication to karate and Midwest Karate Association's longevity in producing top notch athletes and instructors. All are welcome including past students to celebrate this long milestone. Food will be served.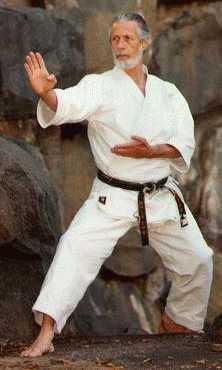 Click here for more information.
3) Upcoming Dan examination (new)
Tentative dan examination dates/location. Check with your club's sensei as dates/times may change at the last minute.
2018 Nov 17 Mpls dojo; part of the 2018 fall NCR kumite seminar; Shodan-Sandan level dan examination only; conducted by local NCR senseis  
2019 March/April Mpls dojo; part of the 2019 spring AAKF seminar; all dan ranks; conducted by AAKF technical committee  
2019 July LA, Calif.; part of the 2019 AAKF Nationals seminar camp; all dan ranks; conducted by AAKF technical committee  
Students testing must read the following documents for specific dan test requirements and eligibility:
Shodan-Sandan – NCR Testing guidelines handbook – click here for more information
AAKF Technical Qualification Guide – Rank Promotion – requirements for all dan ranks – click here for more information
4) Kumite judging review seminar – Mpls dojo – Saturday Aug 18 11:00am  
In preparation for the NCR Oct 8 shiai and the Oct 22 World Championships, we will be conducting a kumite review/drill judging seminar. Brush up on your knowledge/skills as a kumite judge, or you want to become a future judge, and/or you are an athlete who wants to know the kumite judging terms, hand signals and procedures. We will review the AAKF kumite Japanese terms, hand signals, and conduct model matches to sharpen your eye and flag coordination and help reinforce your understanding of the competition rules. Feedback will be given to improve your skill and knowledge of the competition rules.
Please read up on the AAKF kumite competition rules before the seminar.
5) 2018 WTKF Championships – St. John's Newfoundland Canada – Oct 22-28
The following people will be representing our region as part of the USA team at the World Championships in Newfoundland, Canada:
Athletes – Al Kotula, Dennis Olson, Tom Hauwiller, Jeffrey Davila, Meghan Wilson, Cassi Le
Judges – Art Wong, Trung Le, Laurie Elliott
Hotel, tournament rules, and tournament information can be found on the WTKF website. http://www.wtkfkarate.org/traditional-karate-do-renaissance-festival/ The Delta hotel is the host hotel for the event and it has a skyway connection to the arena.
6) Reminder – August kids camps 
Both the St. Paul and Mpls dojos will be hosting their own kids camp in August. For more information on the Mpls Kids' karate summer camp weeks 2 and 3, click here. For the St. Paul Karate camp for kids, click here.
7) NCR shiai – Saturday noon Oct 6, 2018 Mpls dojo click here to read more.
The fall NCR shiai is set for Saturday noon Oct 6 at the Mpls dojo.  Use the shiai to sharpen your kata and kumite skills for your next examination, tune up for the Oct 22-28 World championships if you are athlete or judge, or come to have fun meeting and competing with your fellow karatekas.
2018 NCR Upcoming Calendar of Events
Go to the NCR website for more details as they become available.
2018 NCR kumite judging seminar – Saturday Aug 18 11am Mpls dojo
2018 MKA Mpls fall camp – Fri/Sat Sept 7/8
2018 NCR Fall shiai  – Mpls dojo Oct 6 noon – Click here for more information.
2018 WTKF World Championship – Oct 22-28 – St. John's, Newfoundland, Canada. Click  here for more information.
2018 NCR kumite seminar – Nov 17 noon –

Tentative

. Mpls dojo; tentative Shodan-Sandan exam
2019 NCR tentative Calendar of Events
2019 AAKF Spring seminar – March/April – Mpls dojo including dan examination all ranks, examiner examination, etc. includes dan exam
2019 AAKF Nationals – LA, California, includes dan exams
Social Media Presence
Art Wong – Traditional Karate North Central Region Director