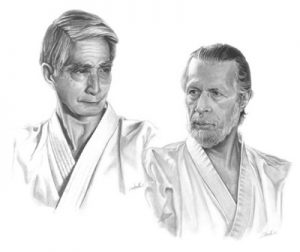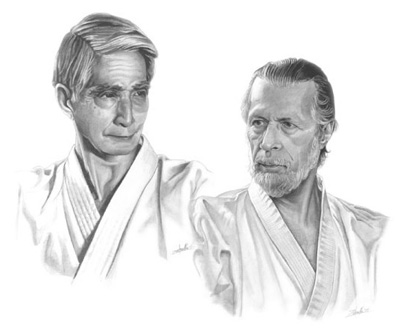 Traditional Karate North Central Region Newsletter – UPDATE
The worldwide pandemic of the Coronavirus aka COVID-19 is continuing to impact everyday activities such as going to work, school, sporting activities, vacation, and family gatherings, etc.
The St. Paul dojo is continuing their postponement of all classes at their dojo.  This continuation is a precaution to avoid the spreading of the virus to their dojo members and family.  Continue going to the St. Paul dojo website periodically to check when the dojo will re-open. The following is a paraphrase that is posted on the St. Paul dojo website:
St. Paul dojo – Classes postponed at least through March 22, 2020 (UPDATE)

Midwest Karate of St Paul has cancelled all karate and yoga classes at least through March 22, 2020.   The upcoming Friday kyu test has been postponed as well. Further announcements will be made here, and through the NCR newsletter.
 We will use this time to assess the situation, and make a decision as to when we will reopen for business.  
We don't have anyone sick at the dojo- we are doing this out of abundance of caution. We have cleaned the dojo with disinfectant, including the floors, and anything that might get touched so when you do come back the dojo will be ready for training.
Sensei Ertl
What is your dojo doing to reduce the impact and/or spread of the virus? They will be or have done are: daily or at least weekly sanitizing common areas, chairs, door handles, they are mindful of the safety and security of its members, and it may include temporary cancellation of classes. Here are few things you can do: wash your hands frequently, cover your mouth with a tissue or into your elbow sleeve when coughing or sneezing, use hand sanitizer if soap/water are not available, keep your distance from each other, and beware of your local community announcements regard the virus outbreak situation.  If you are sick, do not come to the dojo until you feel better. If you recently have or will be travelling to areas of high risk outbreak of the virus,  you should seriously think about not attending classes at the dojo when you return for a while. Also, instructors are paying attention to their local community announcements regarding school cancellations, event cancellations, businesses cancellations, etc. to help them gauge their decision whether to cancel future classes or not, and when to re-open.
It's up to each dojo to determine when to temporarily cancel classes at their dojo. They will reassess their situation on a weekly basis regarding when to close and when to re-open. Contact your sensei and/or go to your dojo's website for more information. If I hear of any additional dojos closings, I will update this email thread.
As you know the pandemic situation is very fluid at this moment with near daily changes on the situation.  For information on the global virus situation and recommendations go to the CDC website and for near real-time global cases virus count go here.
Thank you.
Art Wong – Traditional Karate North Central Region Director
For More Information and Links
Traditional Karate North Central Region 

Subscription