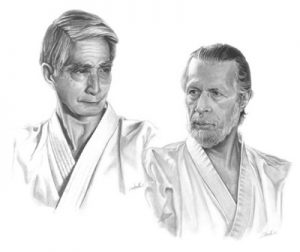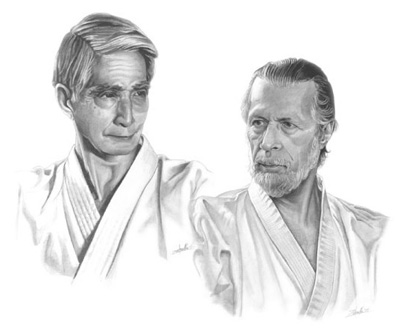 Persistence is what makes the impossible possible, the possible likely, and the likely definite
1) Reminder 2018 AAKF membership renewal is due March 1, 2018.  Renewal cost is $25.00/year. If you are late in your renewal, it will cost an extra $10.00. So get your individual AAKF renewal fee to your club's sensei.
2) Feb 17th kata seminar results – Excellent turnout for the kata seminar. Sensei Fusaro did a great job summarizing key points regarding kata. Al Kotula's leadership in organizing the event resulted in students getting feedback on their kata and takeaways to work on to improve their karate both in knowledge and proper execution of a kata timing and sequence. The NCR technical committee members did a fantastic job in instructing the students and providing positive feedback. The following photo link of the kata seminar depicted the four rotating groups to ensure the students received instructions from a variety of instructors – NCR Facebook link.
3) 2018 AAKF Spring seminar – March 16-18 – Madison, WI, including dan rank examination (all levels) and other AAKF technical qualifications exams. For more details go to the NCR website.  Register here.
4) 2018 upcoming calendar of events – Go to the NCR website for more details as they become available
1. 2018 Seminar Mark Minarik – April 21/22 Mpls dojo including Dan exam (shodan- sandan exams only).  Register here.
2. 2018 NCR regional eliminations – May 4 6pm St. Paul dojo
3. 2018 St. Paul kids' tournament – May 5
4. 2018 AAKF Nationals – June19-23 – Columbia, South Carolina – More detail will be posted on the NCR and AAKF websites on the venue location and hotel accommodations. Dan rank examination (all levels) and other AAKF technical qualifications exams will be conducted.
5. 2018 MKA Mpls summer camp – Aug 3-5 Mpls dojo including Dan exam (shosandan exams only)
6. 2018 Fall shiai Sept 22 noon Mpls dojo
7. 2018 WTKF World Championship – Oct 22-28 – St. John's Newfoundland – World Championship Oct 22-28 2018 St. John's Newfoundland Canada – More details will be posted on the WTKF website around Feb/Mar 2018 http://www.wtkfkarate.org/
8. 2018 NCR kumite seminar – Nov 17 noon St. Paul dojo