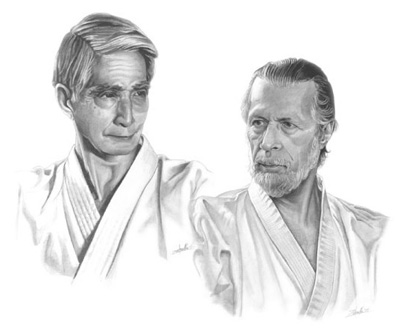 Traditional Karate North Central Region Newsletter
Having Fun while testing ones skill – kata shiai results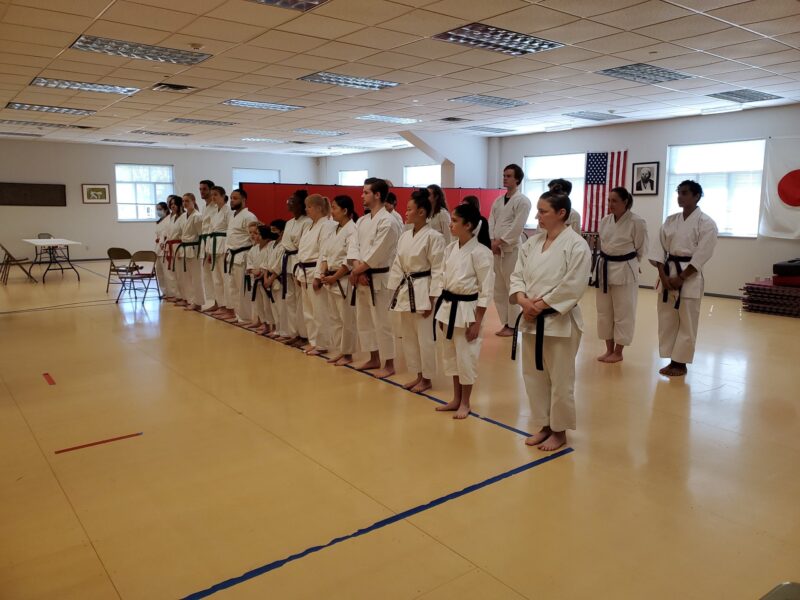 Traditional Karate North Central Region (NCR) held a kata shiai at the Shotokan Karate MN (SKM) dojo on Saturday March 26, 2022. All the competitors had a great time at the kata shiai and received feedback from the judges on their performance. Trung Le brought a large group of students from the UofMN Traditional Karate-do Academy club. The SKM club and the Midwest Karate Association (MKA) club were both well represented. Also, the judges were able to sharpen their kata judging skill in preparation for the June 2022 AAKF Championships in Dallas, TX.
Click here to see photos from the shiai event. Additional photos were contributed by the UofMN club and can be viewed here as well.
AAKF Spring Seminar reminder – April 22-24, 2022 Madison, WI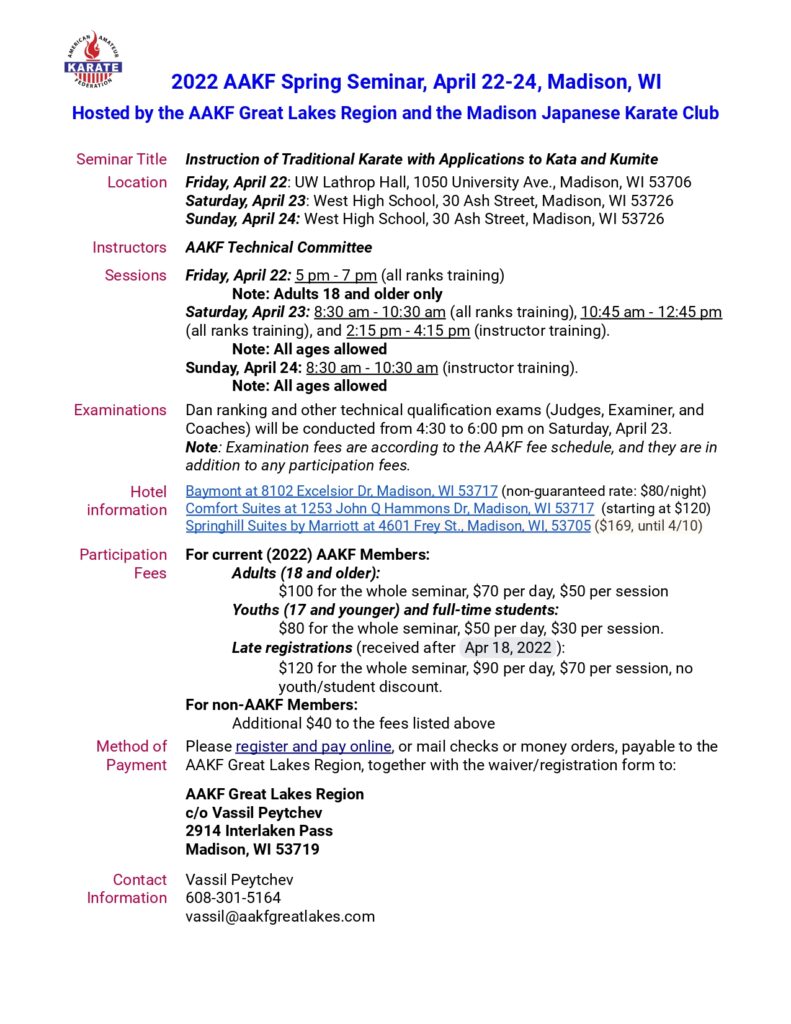 The annual 2022 AAKF Spring Seminar will be held in Madison, WI on April 22-24, 2022. This is your opportunity to expand your understanding of karate as you see and participate in the drills from the AAKF Technical committee senseis.  The seminar will also include dan examinations and certification examinations.  This is your chance to make new friends and get reacquainted with past karatekas. Click here to register online. Click here for seminar schedule, participation fees and registration, and waiver form.
Upcoming Calendar of Events and Registration
NCR upcoming events
AAKF upcoming events:

AAKF 2023 National Championship June 21-24 Washington, DC.

Click here for information, registration and director packets. Good luck to everyone competing and judging.

WTKF Events

Pan-Am tournament – 2023 – more details to follow.

WTKF calendar  – Click here for this year's events.
Click here to see past event videos and click here for past event photos from the NCR video and photo Library. Click here for additional photos from the U of Mn club photo library.
Dan Examination Schedule
NCR and AAKF dan exam schedule

NCR dan exam (Shodan-Nidan exams only) Friday July 21, 2023 6:00pm St. Paul dojo
NCR dan exam (Shodan-Nidan exams only) fall- more details to follow
AAKF April 21-23 2023 Spring seminar – dan exam (all ranks) and certification exam

AAKF June 21-24 2023 National Championships – dan exam (all ranks) and certification exam

Dan examination testing requirements shodan-sandan – click here
Dan rank registration required when you pass your dan exam – click here
Traditional Karate North Central Region Subscription
Art Wong – Traditional Karate North Central Region Director, Godan