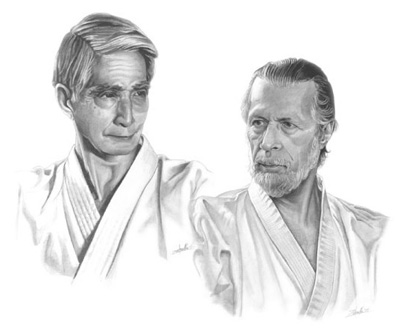 Traditional Karate North Central Region Newsletter
2023 60th Annual AAKF National Championships – Highlights
The 2023 60th Annual American Amateur Karate Federation (AAKF) National Championships was held in Washington, DC June 21-24, 2023. NCR athletes that attended the championships were: Jason Briscoe, Jethro Harding, Jasmine Beldin, Kara Winter, Eve Wandering, Joseph Harding, and Emil Perez-Lauterbach. NCR judges who attended were: Al Kotula, Art Wong, Trung Le, Laurie Elliott, Mark Abeln, and Michael Ching. NCR athletes were very successful. The NCR judges used their skills in assessing the athlete's performance doing kata and kumite. The weather in DC was cooler than normal with an occasional rain. The karate seminar, conducted by the AAKF senior technical council members, was held prior to the championships. The seminar helped sharpen everyone's skills and knowledge in kata, kumite and judging.
The NCR group had a good time in the evening eating at numerous local restaurants. Many of us did a lot of sightseeing around the Washington DC mall area, Air and space museum, International Spy museum, botanical garden, etc.
Congratulations to all the athletes who attended the championships and their placement in their group.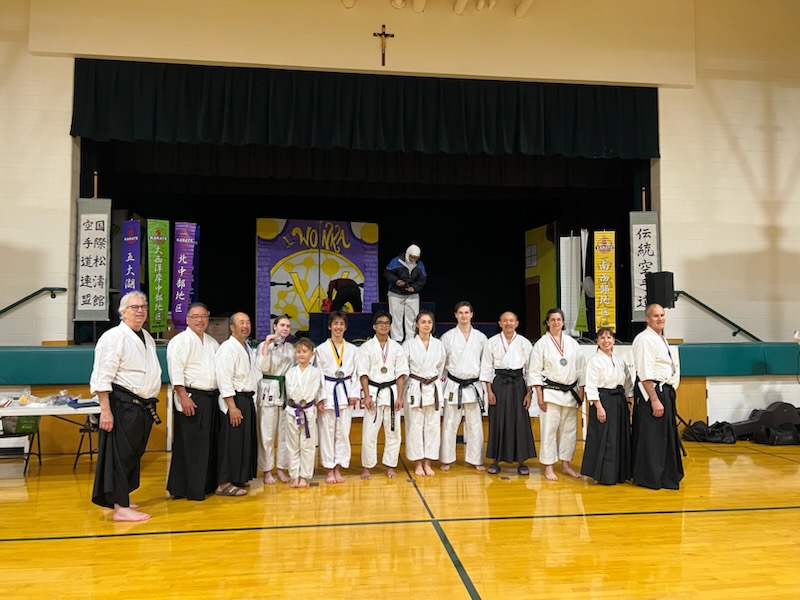 NCR athletes and judges attending the 2023 AAKF tournament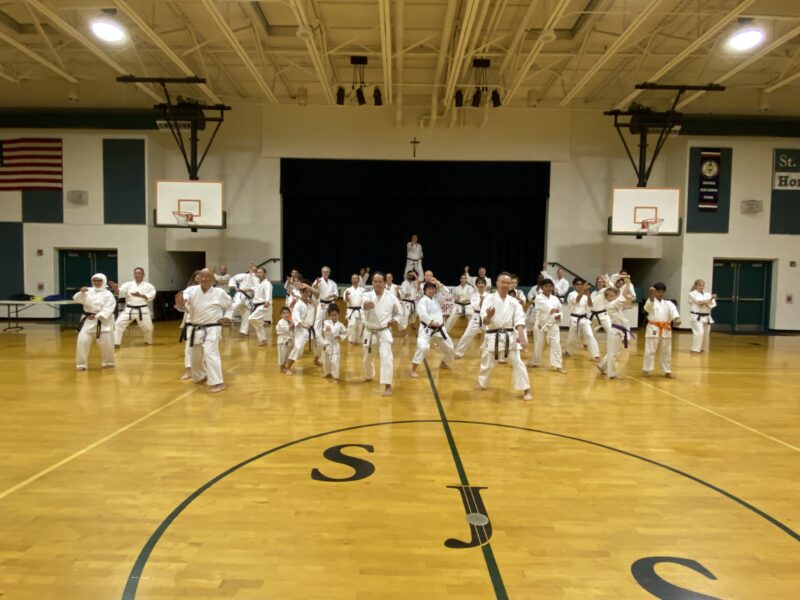 Seminar group pose in their favorite stance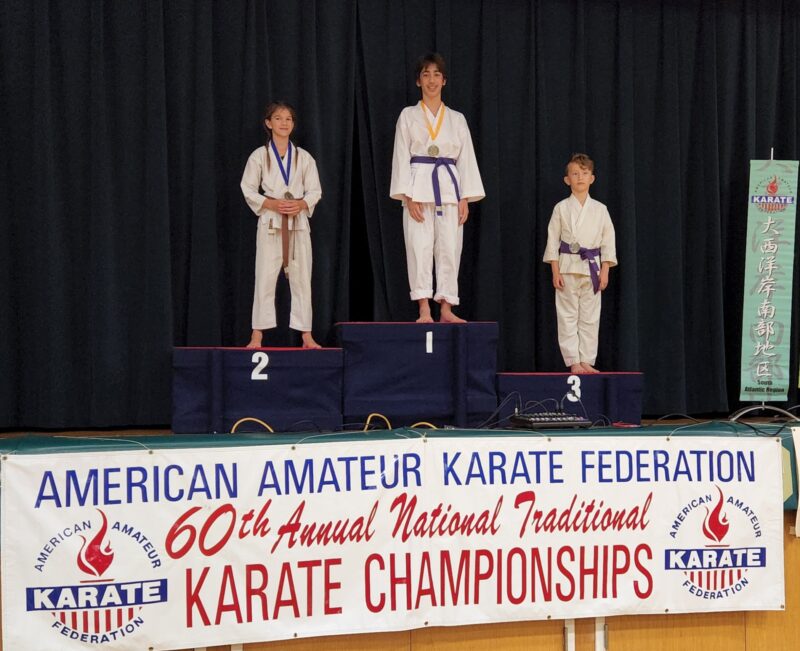 SKM: Joseph Harding in 1st, Emil Perez-Lauterbach in 3rd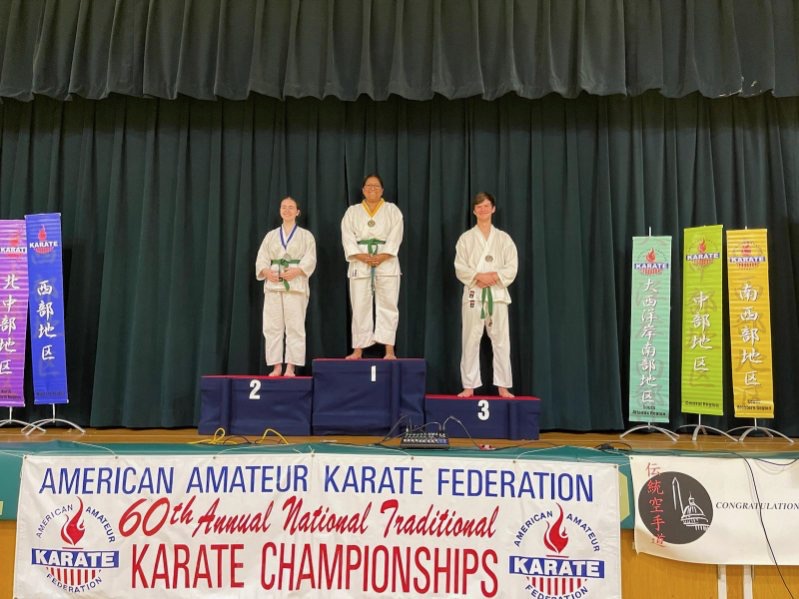 SKM: Eve Wandering in 2nd place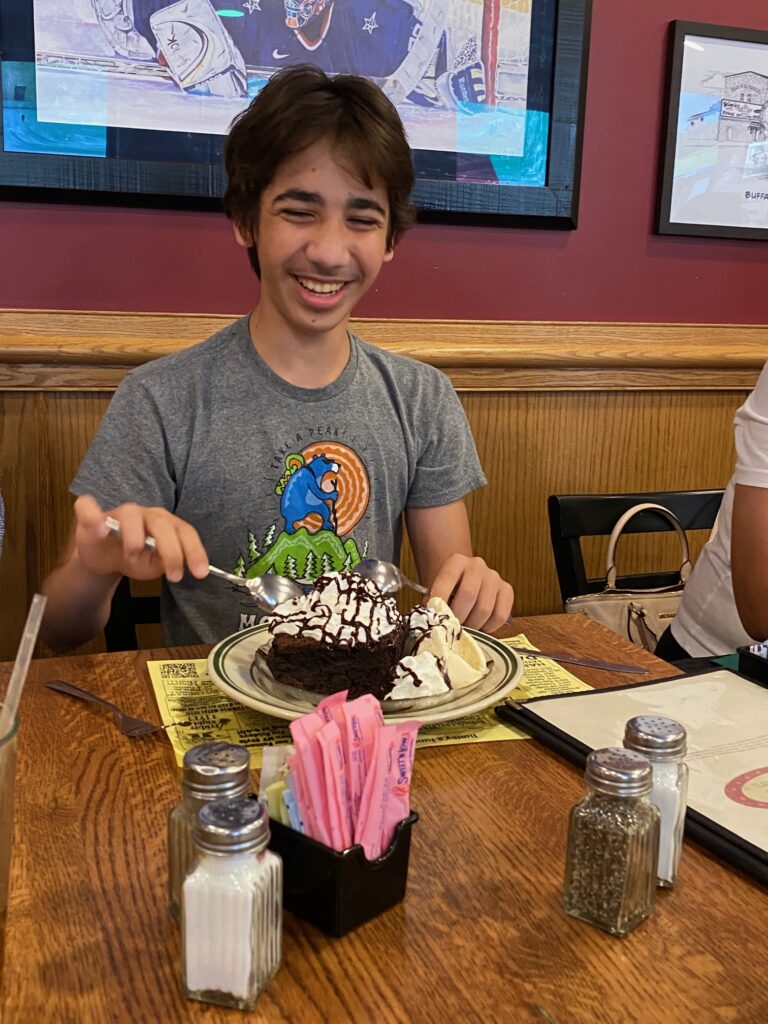 Yum, Joseph Harding enjoying victory
Click here for additional NCR Facebook posting of the 2023 AAKF National Championships' photos.
WTKF Dan Certificates Arrived
The World Traditional karate-do Federation (WTKF) dan rank certificates have arrived. The WTKF dan certificates were handed out at the recent 2023 June AAKF National Championships to the AAKF regional directors. If you registered your dan rank with WTKF in the last few years, contact your club's sensei to see if your WTKF dan rank certificates arrived.
2023 Pan Am Tournament
The 2023 WTKF Pan Am tournment is scheduled for October 4-7, 2023 in Buenos Aires, Argentina. Click here for more details. Contact Art Wong if you are interested in representing AAKF/NCR as a judge or as a competitor.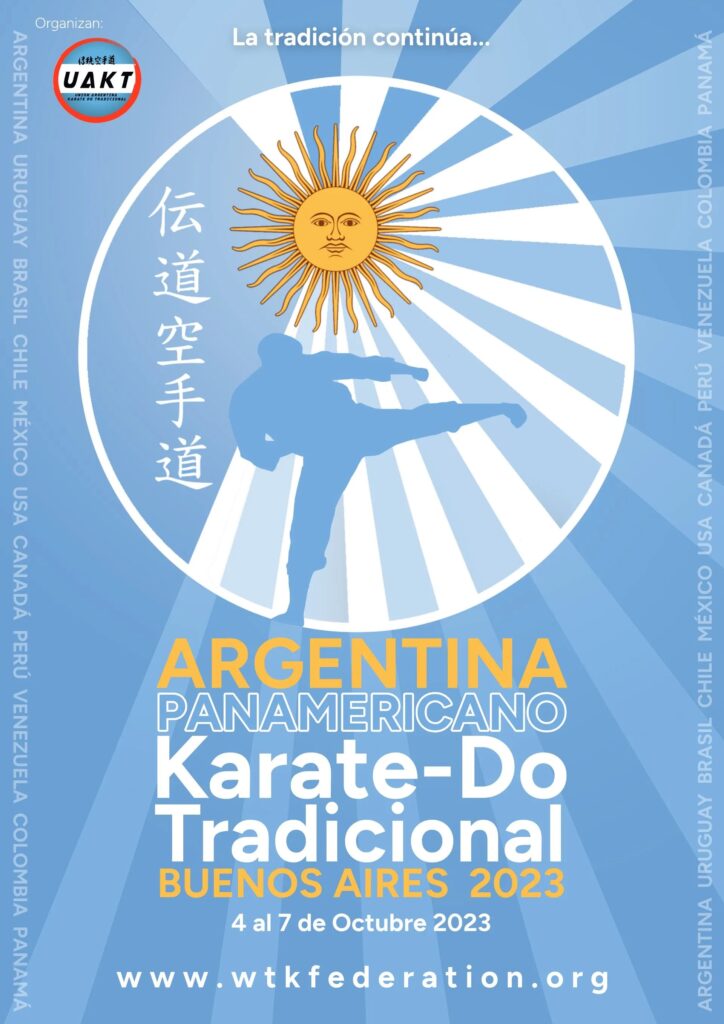 Upcoming Calendar of Events and Registration
NCR upcoming events

2023 October 14 noon – NCR Fall Shiai – kata and kumite. SKM dojo. Click here for more details.

2023 November 4 – UofW Madision Karate tournament 11am-5pm
2023 November 18 – Traditional Karate-Do Academy at UMN shia – Kata and Kumite – More details to follow.
2024 January 27 – Kumite Seminar noon-2pm. SKM dojo
2024 March 23 – (tentative). NCR Shiai. Noon. SKM dojo. More details to follow
2024 May 18 noon-2pm Preparation for 2024 AAKF National Champioships – NCR judging seminar and competitor feedback. St. Paul dojo. More details to follow

AAKF upcoming events:

2024 April 12-14 (tentative) – AAKF Spring seminar – Madison, WI – More details to follow.
2024 June 19-22 – (tentative). AAKF National Championships – Bloomington, MN – Hosted by Traditional Karate North Central Region. More details to follow.

WTKF Events

WTKF calendar  – Click here for more upcoming WTKF events.
Click here to see past event videos and click here for past event photos from the NCR video and photo Library. Click here for additional photos from the U of Mn club photo library.
Dan Examination Schedule
NCR and AAKF dan exam schedule
Dan examination testing requirements shodan-sandan – click here
Dan rank registration required when you pass your dan exam – click here
Traditional Karate North Central Region Subscription
Art Wong – Traditional Karate North Central Region Director, Godan