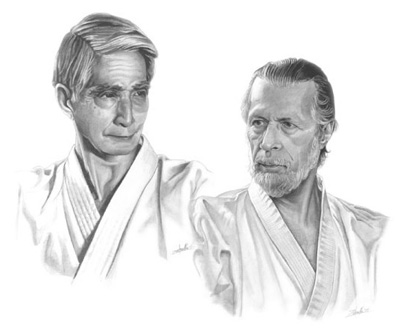 Traditional Karate North Central Region Newsletter
2022 NCR October Shiai Highlights
Traditional Karate North Central Region (NCR) held a shiai at the Shotokan Karate MN (SKM) dojo on October 15, 2022. SKM did a great job hosting the event at the dojo. The kids, teens, and adults all had a good time doing their katas and demonstrating their kumite skills. Click here to see photos from the shiai event.
Sensei Trung Le and his students from the Traditional Karate-do Academy U of M club will be hosting a tournament November 5, see details below.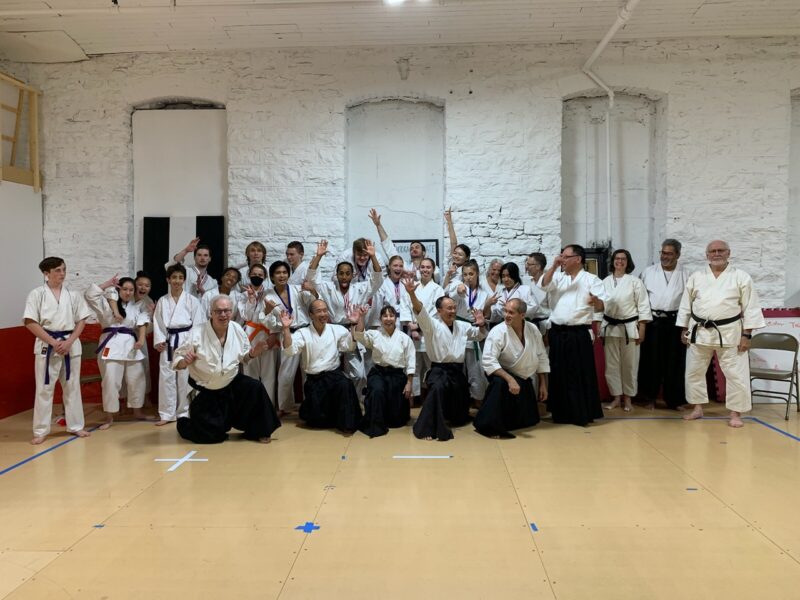 Give to the Max Day – 2022 November 17!
Are you looking for a worthy cause for that year-end tax deduction? We've got one! The Traditional Karate North Central Region (NCR) sponsors events and activities that support our general membership, athletes, judges and clubs. Our young students and adult students truly enjoy these challenging activities and fun events. Participation helps strengthen their self-esteem and build a strong community spirit. We rely entirely on volunteers and the Leadership Tteam works hard to keep event costs affordable for individuals and families. But costs such as insurance, utilities, and rental space have risen significantly over the past few years.
The Traditional Karate North Central Region is a 501(c)(3) non-profit and your contribution is fully tax deductible. Many companies offer a corporate match to encourage employee giving. Check with your organization to find out if you can double your impact!

Two easy ways to give!
1. Send a check directly to the NCR!
Make your check payable to Traditional Karate NCR and mail it to Midwest Karate, St. Paul, 762 East 7th Street, St. Paul,MN 55106
2. Online contribution at GiveMN.org. Click here to go directly to the "Traditional Karate North Central Region" online donation webpage.
Help us keep our organization financially healthy so we can continue our excellent work on behalf of our membership!
Reminder: University of MN Tournament 2022 November 5
Hosted by Traditional Karate-do Academy UofMN club. Sensei Trung Le is holding his annual, traditional karate tournment on Saturday, November 5, 2022 from 11:30am – 5pm. Location: Van Cleve Community Center Gym in Minneapolis. Come and participate at this fun event. See flyer for more details.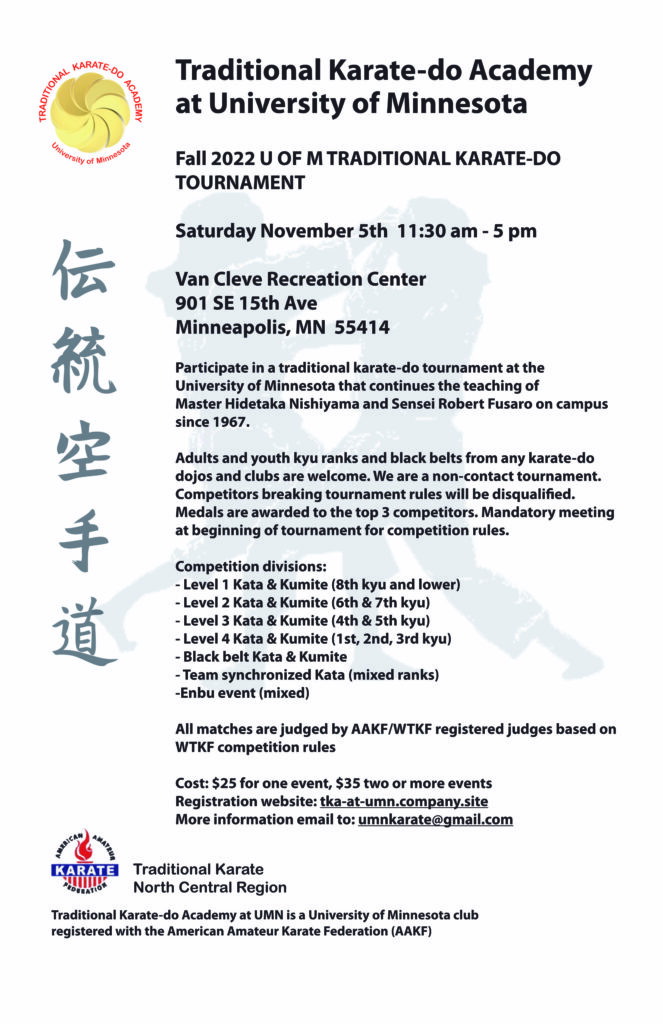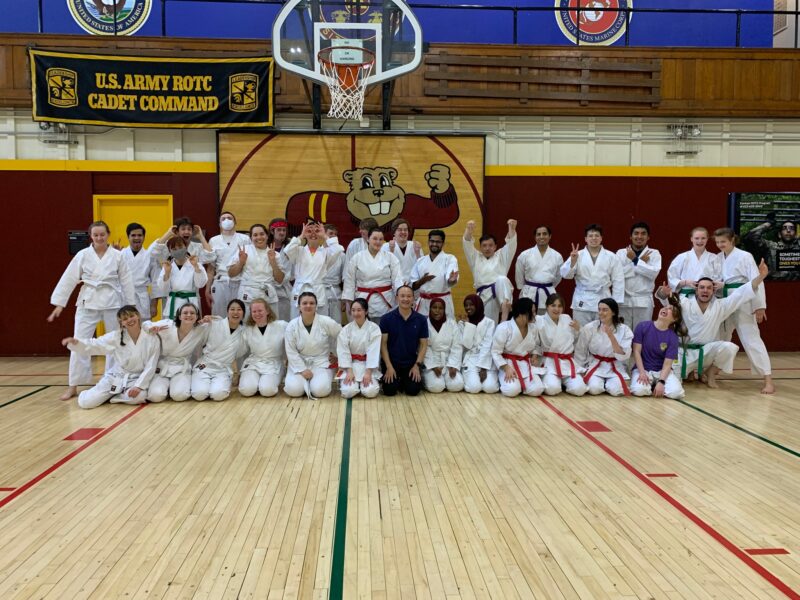 New Shotokan Books Available
Two of our AAKF senior instructors have recently released books highlighting the artful side of traditional martial arts with an exploration of budo in daily life. Learn more about these books below. Both are available from Amazon.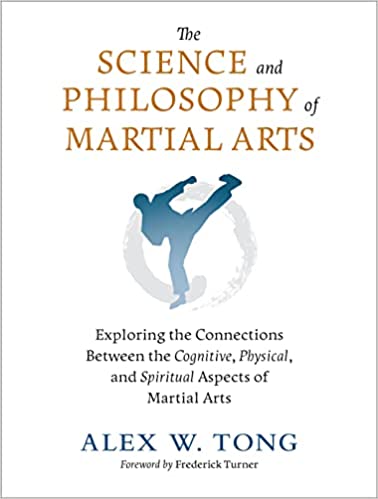 The Science and Philosophy of Martial Arts builds a vision of practice that elevates physical performance, awareness, decisiveness, and strength of spirit
Through the practice of martial arts, a person can realize their full potential–not only in body, but in mind and spirit. The Science and Philosophy of Martial Arts shows readers how. Author, sensei, and biomedical scientist Alex W. Tong delves into the physical, mental, and spiritual components of martial arts and integrates contemporary sports psychology, kinesiology, and neuroscience into a nuanced and illuminating understanding of what martial arts practice can be.
Structured into three sections, Tong discusses:
The Mind: The dao of martial arts, mental tranquility, contemporary neuroscience, and warming up the brain
The Body: Posture and stance, breathing in martial arts, and the physics of mastery and effort
The Spirit: Soul, spirit, and moving zen; nature and manifestations of the spirit
Blending traditional and contemporary approaches, ,each section includes observations on martial arts origins, physiology, and tangible results on martial arts training.
Karate-do: the Art Beyond Techniques offers a unique insight into the history, culture, and philosophy of martial arts, and in particular how karate-do training applies to daily life. In this modern era of karate-do training, students of the art are more engaged in perfecting their technical skills and forgetting the philosophical principles that seeks to perfect the character of the person. In this thought-provoking book, Albert Cheah engages newcomers to the art as well as advance karate-do students to explore and understand the deeper meaning behind the art. Beyond the cliché of learning martial arts for fighting, self-defense, or competition, "Karate-do: the Art Beyond Techniques" takes the reader into understanding the etymology of budo, karate, and the significance of how training can be applied in daily routine.
Upcoming Calendar of Events and Registration
NCR 2024 plans

2024 January 27 – Kumite Seminar noon-2pm. SKM dojo
2024 March 23 – (tentative). NCR Shiai. Noon. SKM dojo. More details to follow
2024 May 18 noon-2pm Preparation for 2024 AAKF National Champioships – NCR judging seminar and competitor feedback. St. Paul dojo. More details to follow

AAKF upcoming events:

2024 April 12-14 (tentative) – AAKF Spring seminar – Madison, WI – More details to follow.
2024 June 19-22 – (tentative). AAKF National Championships – Bloomington, MN – Hosted by Traditional Karate North Central Region. More details to follow.

WTKF Events

WTKF calendar  – Click here for more upcoming WTKF events.
Click here to see past event videos and click here for past event photos from the NCR video and photo Library.  Click here for additional photos from the U of Mn club photo library.
Dan Examination Schedule
NCR and AAKF dan exam schedule
Dan examination testing requirements shodan-sandan – click here
Dan rank registration required when you pass your dan exam – click here
Traditional Karate North Central Region Subscription
Art Wong – Traditional Karate North Central Region Director, Godan